24/7 Emergency Response
Call now for fast containment and remediation of your hazardous incident.
Get immediate response to your incident without costly delays. S.T.A.R. HAZWOPER is located on I-40 near I-17 in Flagstaff, Arizona for fast response time to Ash Fork, Camp Verde, Holbrook, Joseph City, Kingman, Sedona, Seligman, Williams and Winslow, AZ. S.T.A.R. is the only certified HAZWOPER responder in northern Arizona. Our HAZWOPER trucks and crew are standing by now for your transportation emergency.
Your hazardous material experts at S.T.A.R are trained and certified for HAZMAT containment, site remediation, regulatory notification and coordination of waste disposal. Put our feet on the ground at your incident by calling 928-526-9393 now. No delays. You will speak directly to our Incident Managers. No middle man. We will mobilize a response team appropriate to the scope of your incident.
HAZWOPER for Transportation Emergencies in Northern Arizona
Prevent further damage and reduce your risk of future liability. Call S.T.A.R. HAZWOPER now. Faster containment means you'll be dollars ahead in clean-up later down the road. Actively engaged in northern Arizona 365 days per year, we know northern Arizona's particular unstable soil conditions and perennial streambeds that can carry pollutants 100s of miles away. Our knowledgeable team of licensed contractors is dedicated to restoring the environment back to its natural balance.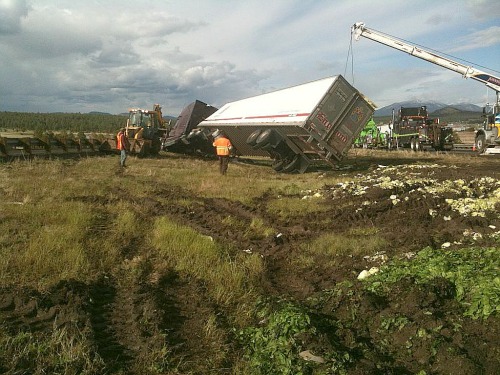 Choose an image to begin
Spill Prevention - Load Transfers - Train Derailments - Pollutants and Contaminants - Petroleum Immediate Extraction of Standing Liquids - Fence-off Cattle and Northern AZ Animal Nuisances
As your HAZWOPER consultants, we'll coordinate permitting with state and federal agencies, procure soil samples and advocate for your company. Call 928-526-9393 now.
S.T.A.R. HAZWOPER | P.O. Box 30606 Flagstaff, AZ | johnsonsheavytow@aol.com | 928-526-9393
Dun & Bradstreet #148862873 | HAZMAT consultants